Everybody loves shopping and adores the places where they can find everything they love. Shopping malls in Pakistan are such places where they cherish, enjoy, and revel with their family and friends. Shopping complexes are just like a paradise for shopaholics.
Every metropolitan city has a central shopping mall that is one of the top attractions for residents and tourists alike. Despite the online shopping trend in recent years after the technological revolution, shopping malls have preserved their unparalleled fascination for shoppers.
Also, families that visit often or are looking to visit, Can have their dinners, lunch, breakfast, high tea, etc. In one of the best local and international hotels and restaurants.

Although, Daraz mall online shopping Pakistan has changed the shopping trends in Pakistan to some extent. However, mega shopping centers are still a go-to place for most people who love shopping and desire to hang out with their loved ones and friends.
So, everybody seeks to visit the biggest shopping mall in their city to experience luxury and rareness. Every shopping is unique due to its unbeatable location, architecture, design, and departmental stores from around the globe.
This article will catalog the best shopping malls in Pakistan and apprise you of what makes these shopping centers so exclusive for shopaholics.
Mega Shopping Malls In Pakistan
We have included the shopping malls from the three metropolitan areas of Pakistan in this article. Thus, you can view malls in Islamabad, Karachi, and Lahore on this list.
Lucky One Shopping Mall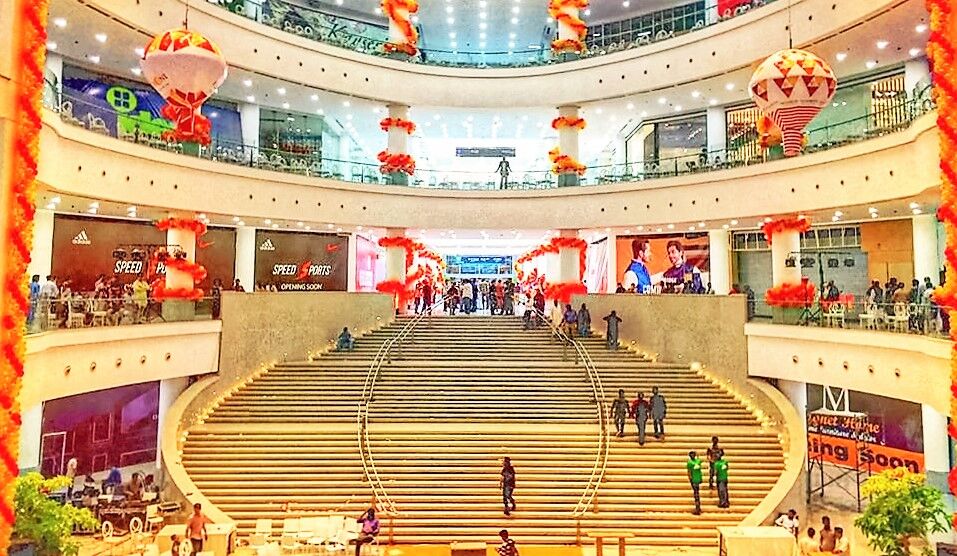 The biggest shopping destination not only in Pakistan but in South Asia attracts several visitors towards it. The grand atrium exudes welcoming royal vibes for the people, giving them a unique sense of being greeted at the most amazing mall in the world.
Being the biggest mall in Pakistan, you will find everything from branded outlets, indoor and outdoor restaurants, luxurious apartments, and branches of every bank in just one place.
The Centaurus Mall Islamabad
The visit to Islamabad is considered scanty if one doesn't visit The Centaurus Islamabad. It has become a unique blueprint of the capital after the grand Faisal Mosque. Located at the most prime location of Islamabad with the 26 highest floors lures many visitors daily.
Moreover, the top amenities like fun city, modern Cineplex, and aromatic restaurants distinguish it from all other shopping malls in Islamabad.
Amazon Mall Islamabad
The 6-story amazon mall features swimming pools, upscale fitness clubs, high-tech cinemas, continental restaurants, refreshing cafes, and world-class branded stores. Amazon mall is the first-ever themed mall, like Pavilion Mall Malaysia, in Pakistan.
Based on the Amazon rainforest, will transform the shopping complex architecture in the real estate and commercial industry.
Giga Mall Islamabad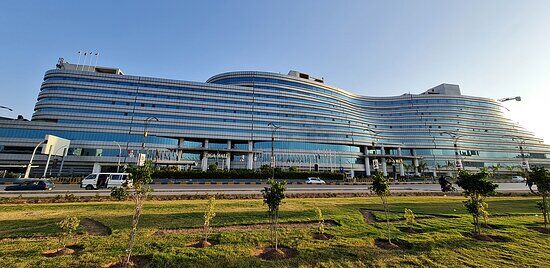 Launched in 2016, the Giga mall has become the largest and most spacious shopping mall in Islamabad. Along the Grand Trunk Road, the Giga mall attracts every shopaholic to the presence of more than 200 local and international brands under one roof.
Moreover, this Islamabad shopping mall lets you engross in the limitless shopping experience.
Imtiaz Mall Islamabad
DHA phase II now has the well-known Imtiaz mall Rawalpindi at the central location of Grand Trunk Road. In addition, Imtiaz shopping mall has twelve landmark shopping centers in other megacities of Pakistan.
Known for its unique retail services, it is stretching its retail prowess in all the cities of Pakistan.
Ocean Mall Karachi
Whenever you visit any shopping mall, car parking is the first thing that comes to your mind as thousands of people visit a shopping space daily. To avoid this inconvenience, Ocean shopping mall has provided a multi-layered car parking system where you can park your car easily.
Moreover, a mother area and dedicated space for the drivers add a unique feature to the long list of ultra-modern amenities.
Boulevard Mall Hyderabad
Shop beyond your imagination at this magnificent retailing complex in Hyderabad. Wear, dine and entertain and experience like never before. At this shopping destination, you will find everything you crave at your convenience.
Avenue Mall Lahore
The unique features of this mall in Lahore are the panoramic lift, grand atrium, spacious car parking, high-class brands, traditional and international cuisines, restaurants, and a fun area for the kids.
Visit this place, and you won't want to come back—a mesmerizing shopping experience like no other in the heart of Lahore.
The Atrium Mall Karachi
A blast of entertainment in the heart of Saddar, Karachi brings a unique experience by offering you everything for your personality. Experience lavishness with convenience with your family and friends at the atrium mall Karachi.
Emporium Shopping Mall Lahore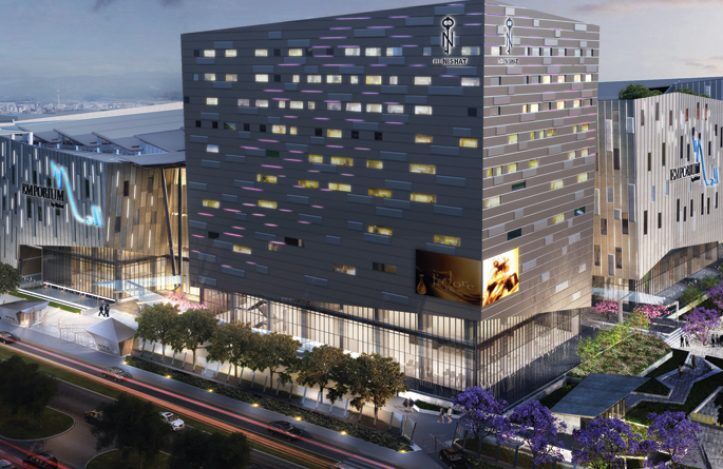 Emporium Mall Lahore houses more than 300 local and international brands in the central location of Johar Town. Elegant architectural design with functional design allows you to hang out with your loved ones, experiencing the best of everything under one roof.
A project of Nishat, well-known for its commitment to excellence, has ventured into this mega shopping mall of Lahore.
Dolmen Mall Lahore
Dolmen Mall has been built on international standards, where you can shop with convenience and without a fuss. The delicious cafes & restaurants let you revel in the memorable moments of your life with your loved ones.
Moreover, you can have fun and endless entertainment at the Dolmen cinemas and play areas. Experience elegance at Dolmen
Millennium Mall Karachi
Going to launch an online store soon in Pakistan for shopping lovers in Karachi. The overwhelming number of visitors daily to this retail complex makes it the most visited place in Karachi. Several unique brands that personify your personality and match your needs will be found here—a perfect place for all your events.
Conclusion
All in all, we can say that all the metropolitan cities of Pakistan have one-of-a-kind shopping malls. Social gatherings, hangouts, food lovers, shopaholics, cinephiles, and game geeks, anyone can visit these shopping malls in Pakistan including Packages Mall, and experience the unusual under one roof.