As winter approaches, the travelers rush to Murree to watch and experience snowfall. Even though the trend has changed in recent years, Murree Weather Snowfall still appeals to those who enjoy snowfall and cold rain. In recent years, traveling plans for Northern regions, specifically Skardu, Malam Jabba, and Hunza, started with the winter holidays. Everyone is excited to see the mountains covered in snow in these areas of hills.
This article will educate you about Murree weather and snowfall. This will help you make your travel plans using the most effective strategies. Let's get started!
Murree Weather Snowfall
Murree Weather can be very unpredictable, and it is impossible to predict the exact time it will rain or if there will be snowfall. Also, it would help if you prepared by studying the forecasts for weather, particularly in the case of rainy seasons in Pakistan. It is the ideal time to go to Murree.
But, rainy weather creates a massive obstacle for your travel plans as thousands of travelers also want to watch snowfall and hurry towards Murree with their families and friends. This means that roads can be jammed, and many people will be traveling to Murree. December, January, and February are the best months for a trip to Murree to experience rain and snow.
Murree Galliyat Region
Murree offers a beautiful view when winter is in full swing from December to February. Visitors from all across Pakistan are drawn to this region. Galliyat Region. Mall Road, Kashmir Point, Pindi Point, and Nathia Gali are the most frequented areas.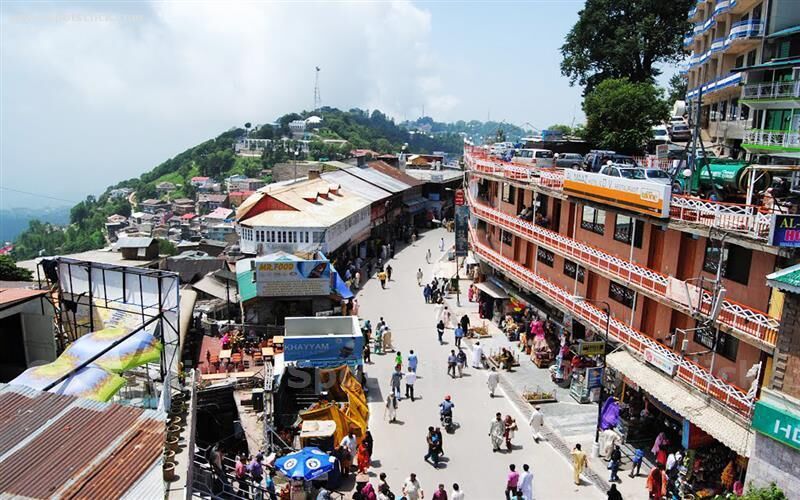 Other attractions include Chairlift and Samundar Katha lake, Sozo Adventure Park, and Murree Wildlife Park. Adults, kids, and everybody are awestruck by Murree each year.
While the Murree temperatures remain calm, many people prefer to go on winter and summer vacations. The large pine trees and oak trees covered in snow with the mountains covered in snow are an idyllic scene from fairytales.
Recently the government has issued instructions for visitors to Murree because of the tens of thousands who came to the place for a day. To avoid any unpleasant accidents due to the intense snow and rain, visitors need to take particular precautions. The roads are typically blocked during this time.
Special Precautions
If you're planning on visiting Murree in the winter months, make sure you be aware of these tips before packing your bag for travel. This safety would also help you if you're planning to the best places to visit in Pakistan.
1. Murree Weather Updates
Before you make any plans for Murree Weather Snowfall, be sure to check the Murree Weather today. The heavy snowfall can cause roadblocks, which can cause difficulties for you. This can be a snare to your plans. A good weather forecast can bring excitement to your travels because you will be able to take your time traveling without having to face any issues.
2. Warm Cloths
When the weather conditions are favorable, you can fill the backpack full of warm clothing and other items to help you keep warm during the cold winter months of Murree. If you are wearing warm clothes, you can take pleasure in the rain and snow in Murree to the max. Always check Weather tomorrow in Murree and pack accordingly.
3. Pre-Plan Your Stay
If you plan to stay in Murree just for a day or for a week, make a reservation at a hotel or confirm your stay before the journey. Since many travelers are also traveling to Murree could cause difficulties in finding accommodation once you get to Murree.
4. Use Helpline Number
It is essential to keep an emergency number on your phone. If there is an emergency, you receive immediate assistance with the help of Murree traffic officers or local police. Always consult a travel advisor before boarding a flight to Murree. You can contact the helpline numbers Murree below.
Control Room: 051-9269016
Assistant Commissioner Office: 0321-3219221
Deputy Superintendent Office: 0321-5615668
Traffic Police Helpline: 051-9269200
5. Car Parking Hassle
However, you might face problems parking your car in Murree. Murree has a parking capacity for 4000-6000 vehicles just. If you plan to travel there in your automobile, you'll not find a parking spot to park it. You can, however, use local transportation for your trip to experience Murree snowfall to avoid traffic-related issues.
6. Drive Slowly
The road surfaces will get covered in snow and ice when you travel as Murree weather is very unexpected. To prevent any accidents during snowfall Murree, it is essential to drive slowly. But, you should not stop your vehicle on the roadway to snap photos or selfies as this could cause inconvenience to other motorists and other drivers.
Thus, Murree is always a destination for visitors, but it is not the most crowded destination in winter. If you take extra precautions, you can make your trip the most memorable by taking advantage of Murree Weather Snowfall in 2022.
Happy Winter 2022!