Every nation has history, and every country has built monuments to represent its significant history. Pakistan is no exception, and it means its history even before the freedom of Pakistan. The Lahore minar e pakistan is an outstanding historical monument and emblem of Muslims' struggle for achieving a separate homeland.
Whenever you talk about visiting Pakistan or visiting Lahore, Minar-e-Pakistan saves its space at the top of the list. It's the first choice of every visitor from foreign countries or other cities in Pakistan.
Moreover, it's the most-visited place in Lahore for its historical significance. The political and historical significance of this unique monument carries the emotional sentiments of the people of Pakistan.
Therefore, people attach immense reverence for this monument as it represents the dignity of the decision taken at this historical back in 1940.
Let's discuss the historical and political significance of this allegory of achieving freedom in the midst of political adversity adversities.
Structure of Minar-E-Pakistan
Naseer-Ud-Din Murat completed the design of Minar-e-Pakistan. It's a symbol of consummate architectural design, famous worldwide for its unique structure. Weeing from above, the form of the Minar-e-Pakistan symbolizes a star resting on the ground.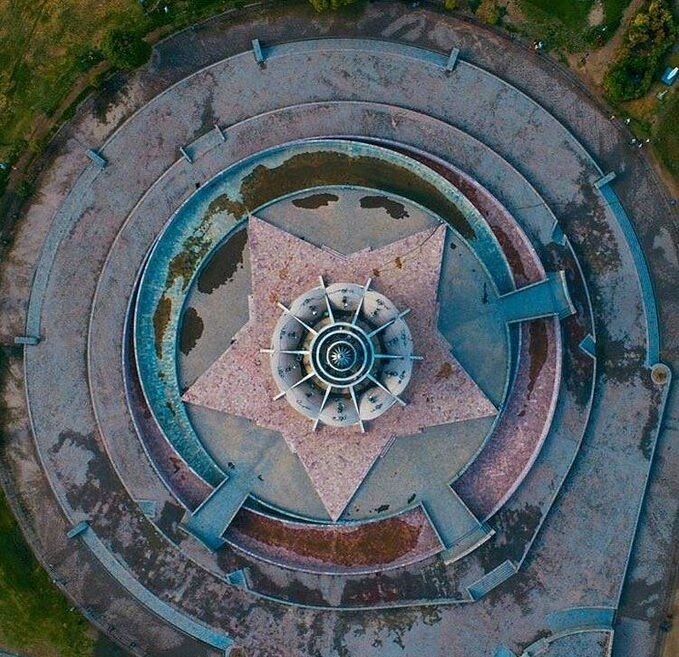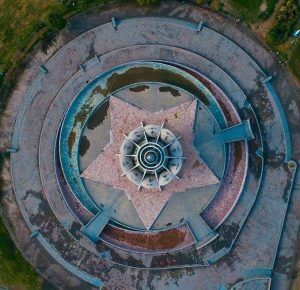 On the other hand, a 72-meter tall structure represents the petals of a lower opening outward, a fantastic structure by a Pakistani-Russian architect.
Moreover, the base of the monument is 8 meters high from the ground. Interestingly, the height of Minar-e-Pakistan provides a mesmerizing view of Lahore at night.
Different kinds of marbles were used in the construction of Minar-e-Pakistan to represent various historical events in Pakistan. Examples, White marble, Taxila Stones, chiseled stones, and hammer-dressed stones.
History of The Minar-E-Pakistan
The history of Minar-e-Pakistan begins with the resolution of achieving Pakistan in 1940. 23rd of March was the landmark day when the political leaders united in the Minto Park of Lahore to decide on the future of Muslims in India.
A resolution was passed for struggling to achieve a separate homeland for Pakistan. A.K. Fazl-ul-Haq presented the resolution, and all the political and religious leaders of the All-India Muslim League passed unanimously it.
However, the landmark was approved in 1960 to be built in Iqbal Park in Lahore to commemorate the historical day that led to Pakistan's achievement. Thus, it took seven years to build this historical headstone in the heart of Lahore.
A Tourist Attraction
Minar-e-Pakistan is the most visited place in Lahore. Everyone who visits this second most significant city also goes for this symbolic place in Pakistan.
Moreover, Minar-e-Pakistan location is at the prime destination of Circular Road where other historical and political architectures attract several visitors daily. Don't, miss PSL 7 in Lahore, if you're visiting Lahore.
Badshahi Mosque, Tomb of Hafeez Jalandhari, Lahore Fort, Sheesh Mahal, and Masjid Wazir Khan.
Moreover, you can visit the walled city to experience and connect with the fragments of Mughal, Sikh, and British history. Moreover, you can discover many Minar-e-Pakistan pics of people who visit this historical site.
A Strong Bond of Antiquity
An artifact to which people cement their national and religious sentiments. The monument is a relic, remembering the struggles of our forefathers for freedom for their upcoming generations.
Moreover, the people of Pakistan attach colossal significance as it lets them connect with their past quickly.
History honors those who remember their past, and Minar-e-Pakistan is one such example that will continue to remind us about our past. It will also remind us how we achieved independence. After the Pakistan Resolution, it took only seven years for the Indian Muslims to eliminate the British Raj. Moreover, the Muslims got rid of Hindu atrocities as well.
Political & Historical Significance
Although there are many historical landmarks in Lahore and other cities of Pakistan, Lahore Minar-e-Pakistan is a one-of-a-kind and highly regarded historical monument ever-present in Pakistan.
It's a symbol of political and historical significance as it pitched the Pakistani dream as Allama Muhammad Iqbal suggested.
Moreover, it represents and admires the leadership of Great Muslim League Leader Quai-e-Azam Muhammad Ali Jinnah. He fought with the British and Hindus politically and attained a separate homeland for Muslims.
Final Thoughts
Minar-e-Pakistan, undoubtedly, represents Mughal and the Indian Muslims who fought for almost a hundred years. And they were successful in achieving their lost prestige in just seven years, only when the final destination was decided by the far-sighted leadership of the All-India Muslim League. If you want to know emperors more about the tourist attractions in Pakistan, don't hesitate to contact our professional and welcoming team.