Check Property Records Online
Land disputes and land conflicts have long been a part of the history of Pakistan. Each government has initiated several land reforms to check property records online to ensure transparency and equal land distribution. However, due to the non-availability of land records during the past decades, the people had to face serious issues when they inherited land or wanted to transfer their lands to their relatives.
Punjab Land Record Authority
The PLRA offers all land-related services in Punjab. In addition, PLRA is maintaining a Punjab land record check in Pakistan.
However, the mantra of e-government and the digitization of Pakistan has led the government to transfer all property records online. The online land records ensure transparency and generate excessive revenues for the government.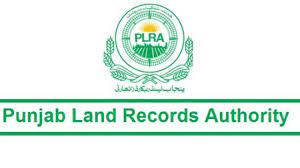 In this article, we'll guide you on checking the status of your property in Pakistan. After reading the procedure, you can avoid any inconvenience in your hunt for your property. No one can mislead you about your property by providing you with false information.
Similarly, no one can switch any prime land with the inferior one. All the worries have been brushed aside by this much-acclaimed initiative of the government.
The online record is not an uphill task. Your record is just a click away from you. Just follow these most straightforward steps to get to the right property of yours.
ONLINE LAND RECORD CHECK
You can see how to check Punjab land record check online by following these simples steps
Visit the website of the Land Record Management System
https://www.punjab-zameen.gov.pk/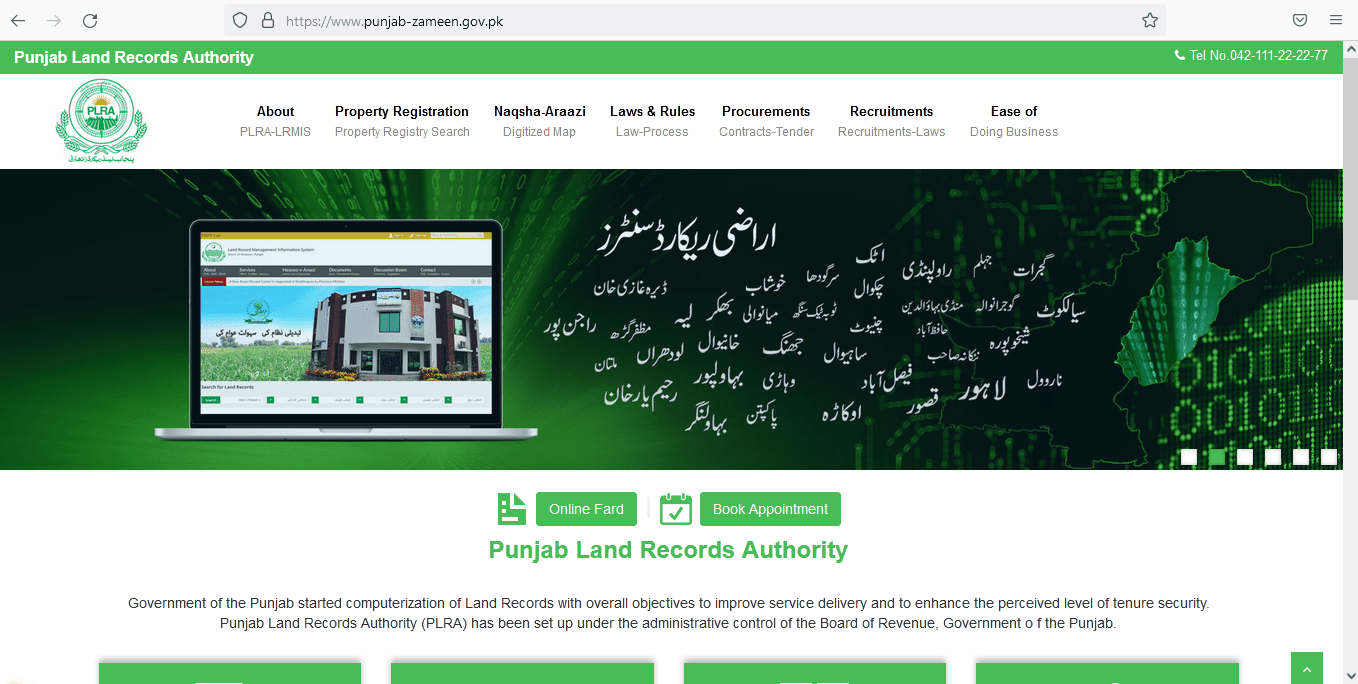 Punjab land record check online
on the PROPERTY ClickREGISTRATION from the top menu, and you will land on this page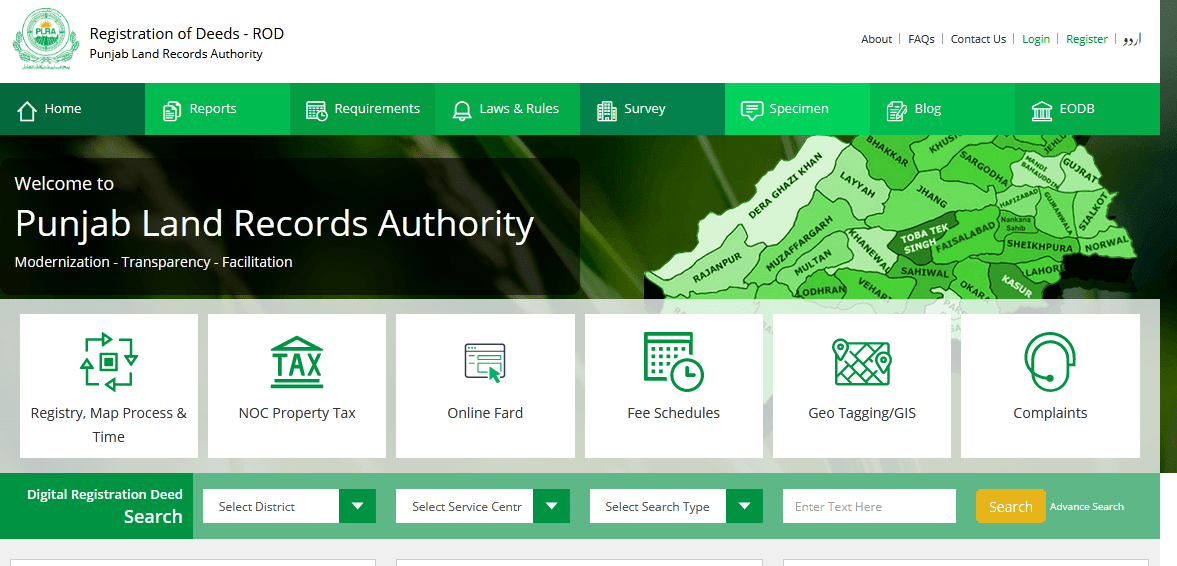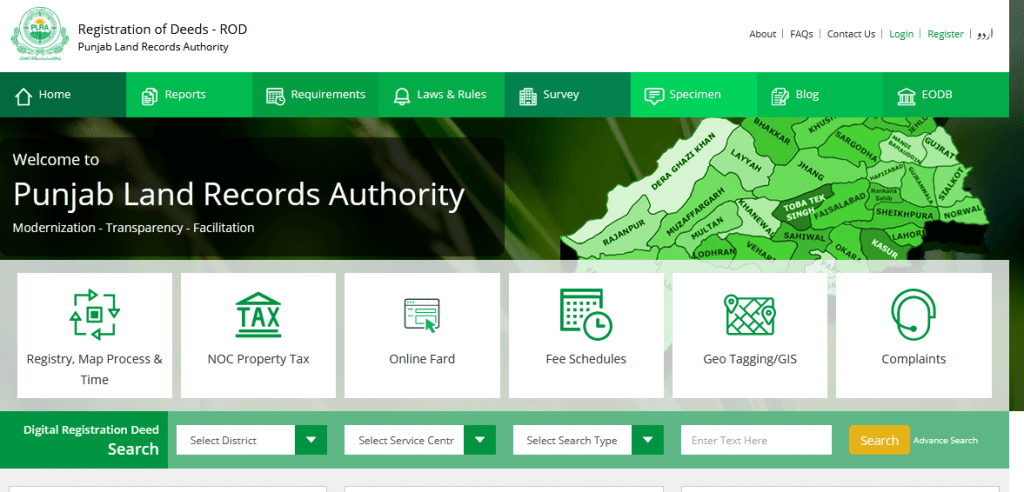 Enter the details like your district, service center, and your CNIC to search your property
On the other hand, you can also register new property ownership. Containing the four-step procedure, you can get your property registered in just eleven days. Online land registry check was never so easy as it is now in Pakistan.


Following are the documents that are required at the time of property registration.
Computerized National Identity Card
E-Stamp Paper
Challan Receipt
Proof of Ownership
DIGITAL PLRA MOBILE APPLICATION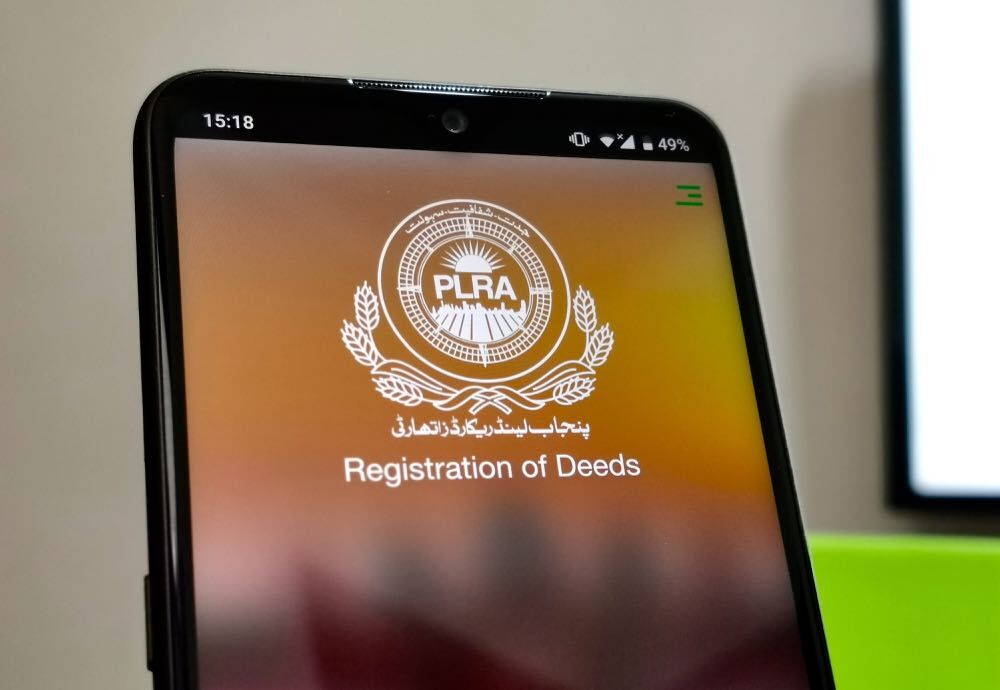 Above all, Punjab Land Record Authority is committed to providing convenience to land and property owners.
For this, they have recently launched a mobile application for the users to make it easy to register and land record Punjab online check quickly.
Digitized Property Map
Most importantly, you can also see online land ownership check using the map of your property online. This feature precludes any interchange of land between the lands that patwaris were known for in the past. Thus, no one can change your land with another one.
Conclusion
So, you have got an excellent idea of how to check property records online in Pakistan after reading this article. One crucial point to notice is that all the documents are associated with the National Database Registration Authority (NADRA), ultimately making the whole process transparent.
Moreover, the role of technology in real estate has accelerated the progress of property ownership in Pakistan. So, visit the website or download the app now to register your property online to avoid any inconvenience later in your life.